Hi! It's been a while. I have a lot of news to share:
Team updates
The wilderplace team now consists of three people: Micah Fitch joined as programmer and musician, and Tom Lubanovic joined as level designer. I'm very lucky they agreed to help me build this thing and their contributions have already been transformative.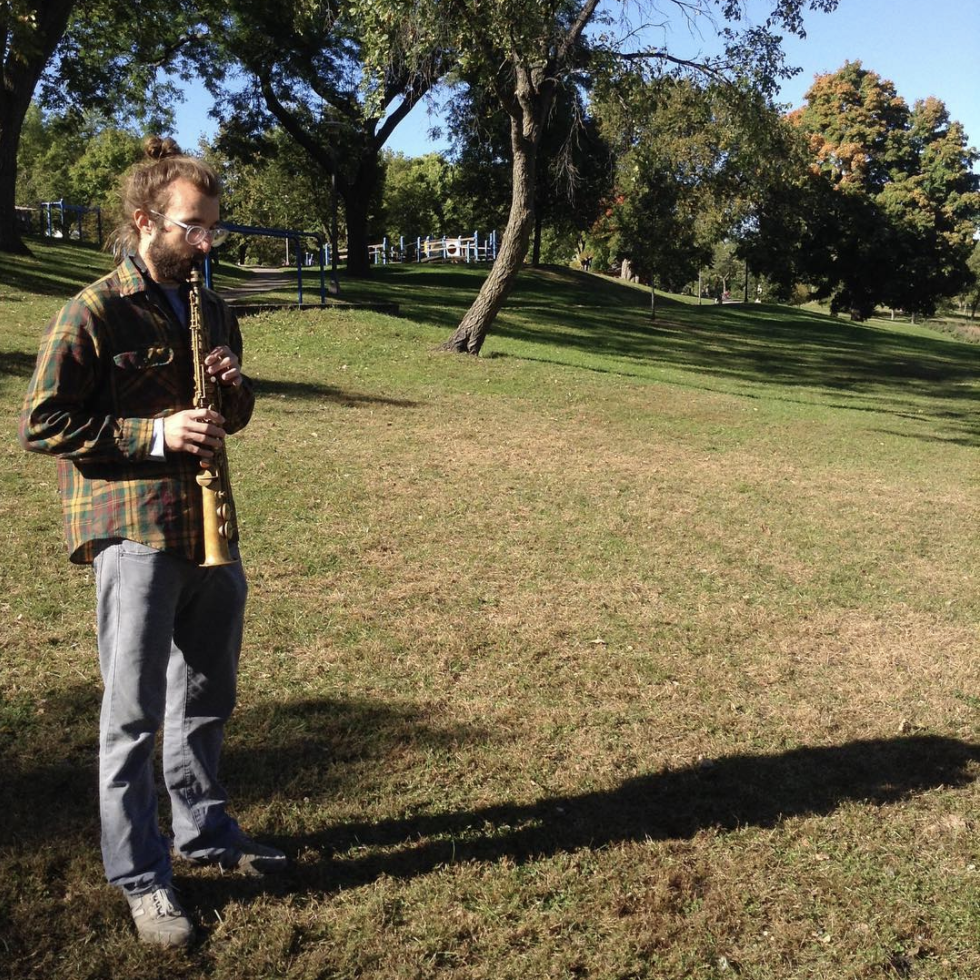 Micah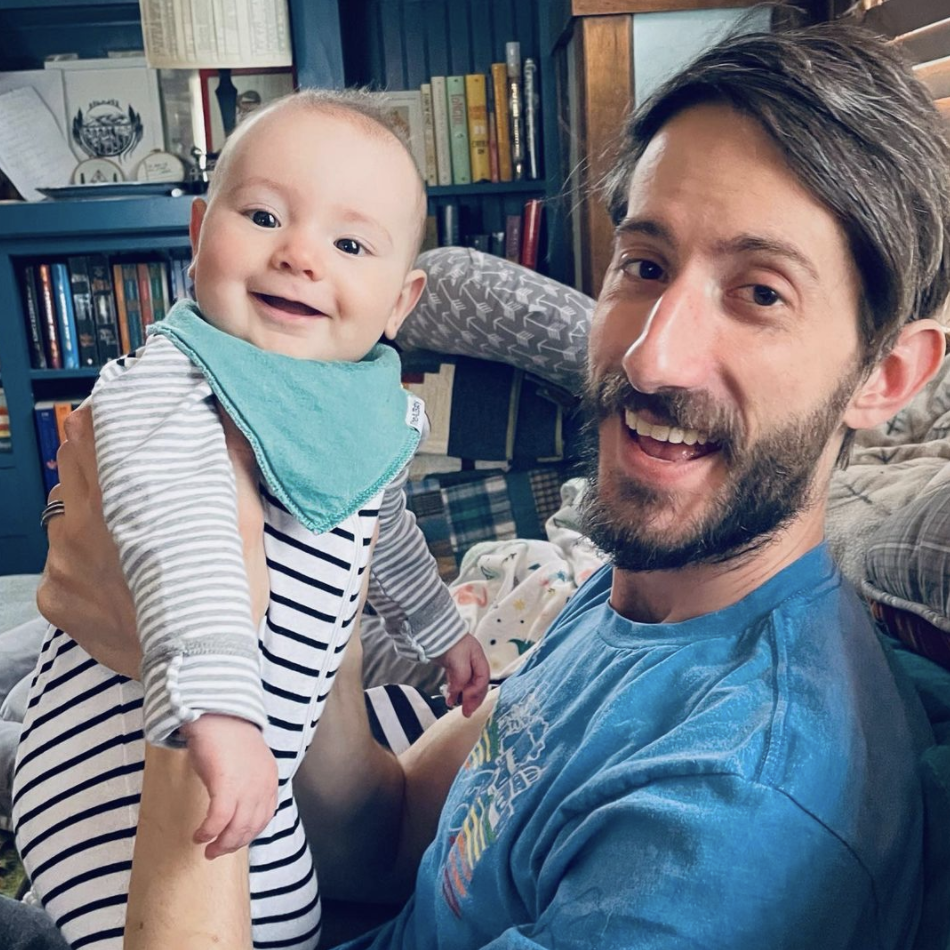 Tom (and Lettie)
As of yesterday, I no longer work at Mapbox, which means more time to focus on wilderplace development. It was a good run, and I'll miss my friends and colleagues there, but I'm very happy to be moving on after 12 years.
alpha-1 release
Last week I sent a new wilderplace release to a small group of testers. It's the first release in about a year. There are too many improvements to list, so I'll cover the highlights.
New audio system. Thanks to Micah, wilderplace is now running a Yamaha DX7 emulator in the browser and is using it for all sound effects and music. We have rich stereo sound and it's all generated at runtime. The system is fully reactive to what's happening in the game. Listen here:
New levels and expanded content. We threw out all wilderplace's levels and rebuilt the whole game world. The game has a smoother difficulty ramp, a stronger sense of place, and new types of denizens and obstacles with new behaviors.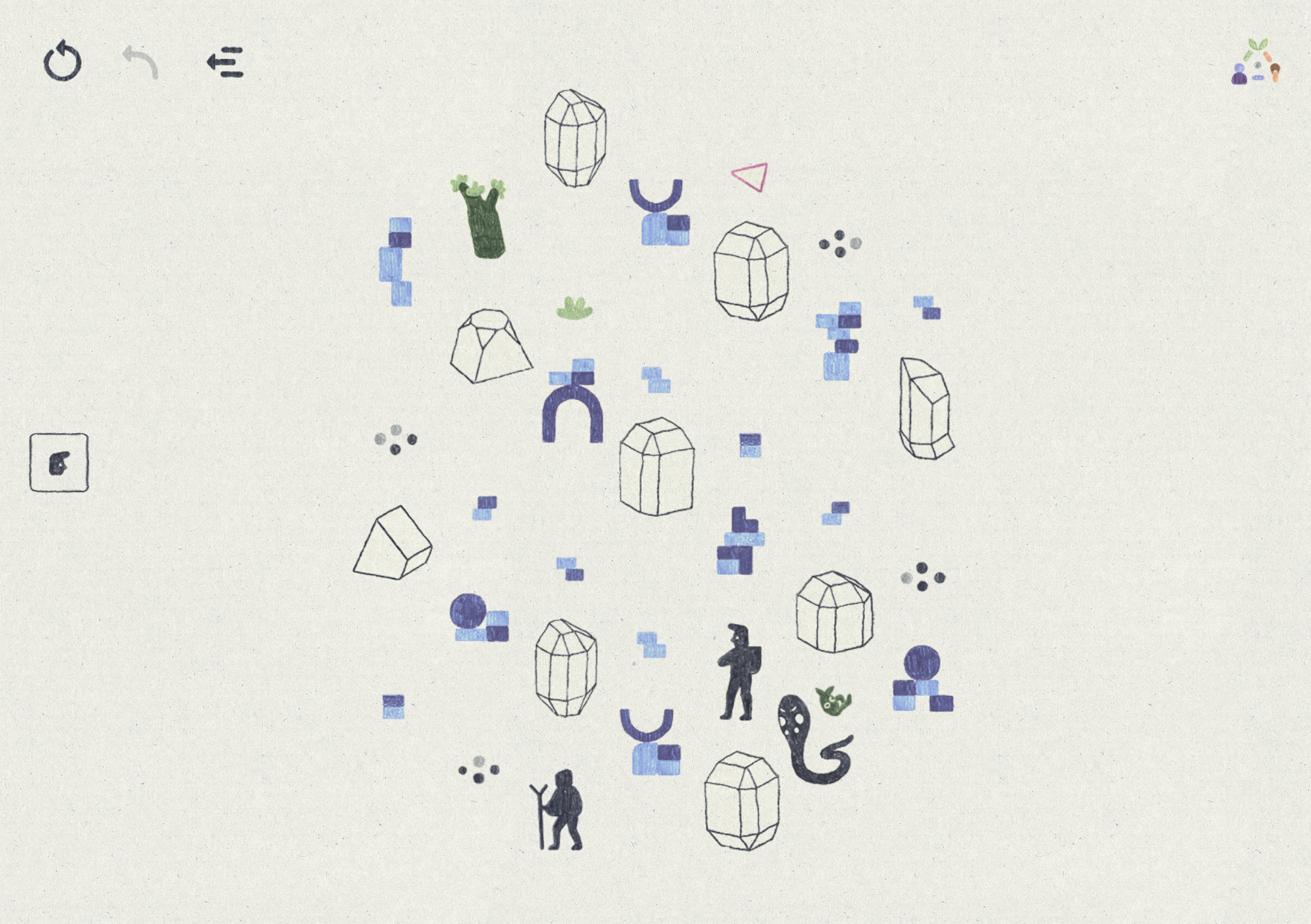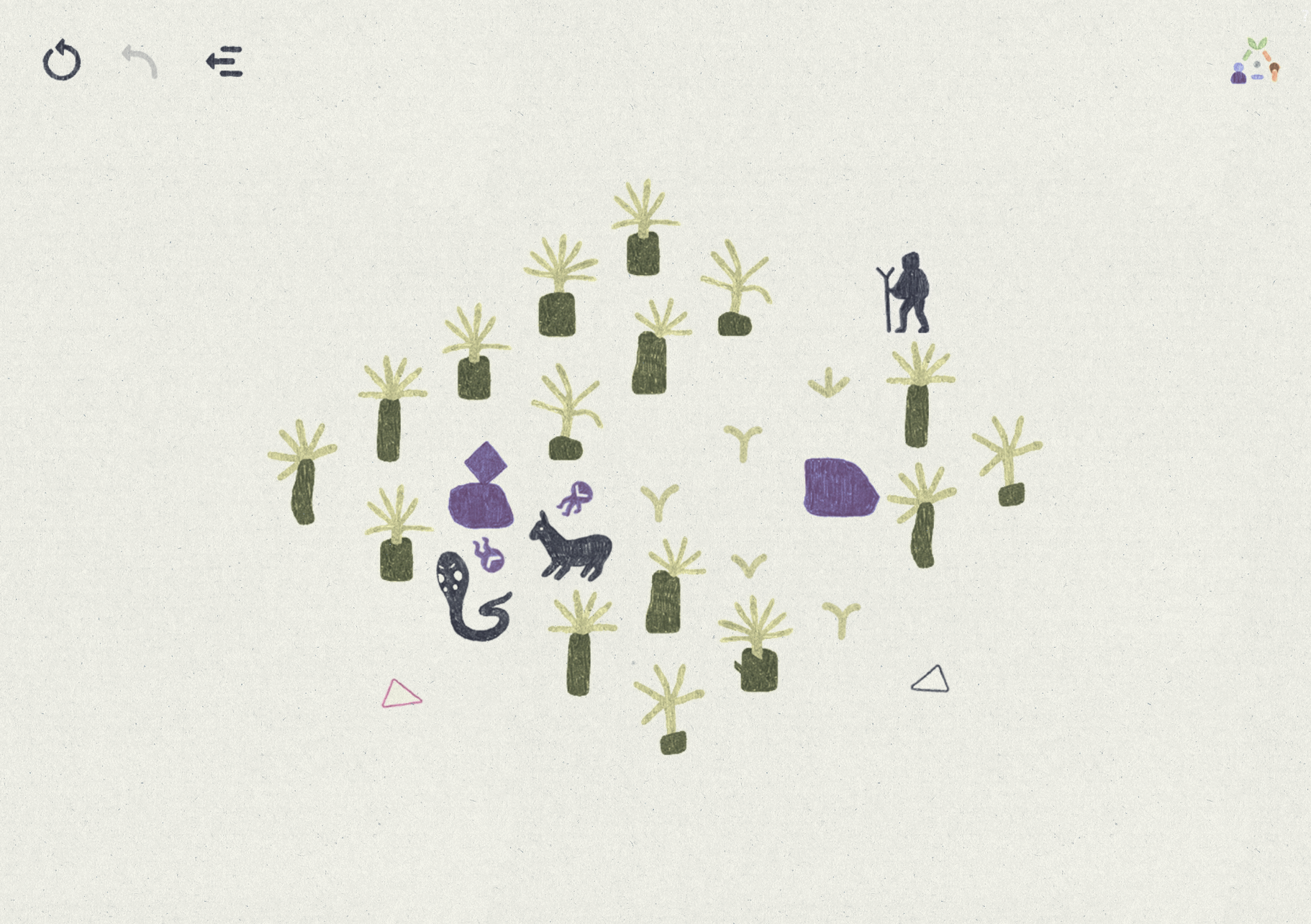 New monument discovery mechanic. I always planned to have more ways for the game to encourage and reward exploration. Monuments fill that role nicely. As you move through the divine garden, you'll encounter monuments that tell the history of the garden and grant new abilities and features: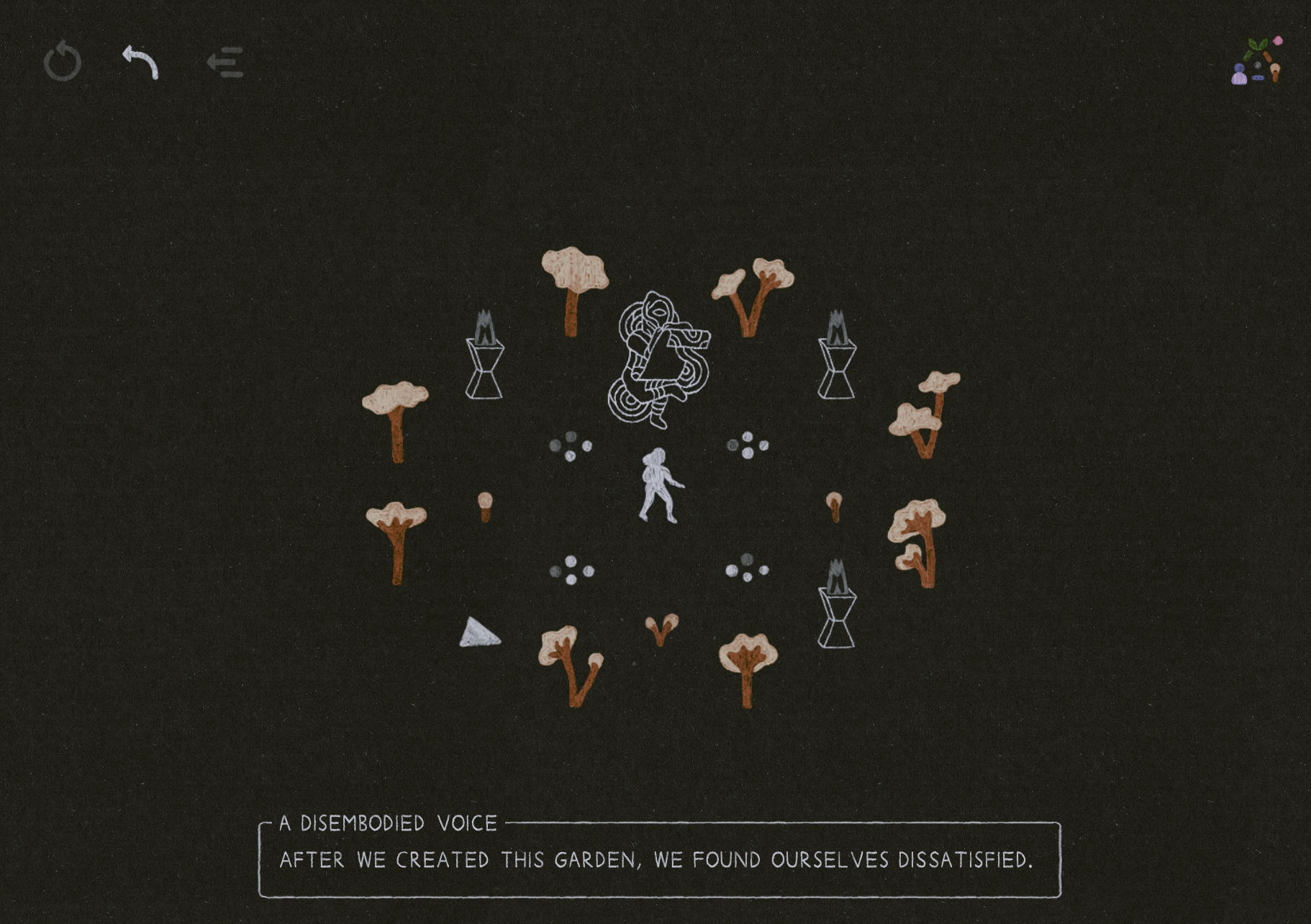 Custom fonts. All the fonts in wilderplace are now hand-drawn. After trying a handful of font authoring tools, I ended up using Calligraphr and the background-clip CSS rule to clip a pencil texture inside every letter. I think it's as close as I'll get to hand-written text.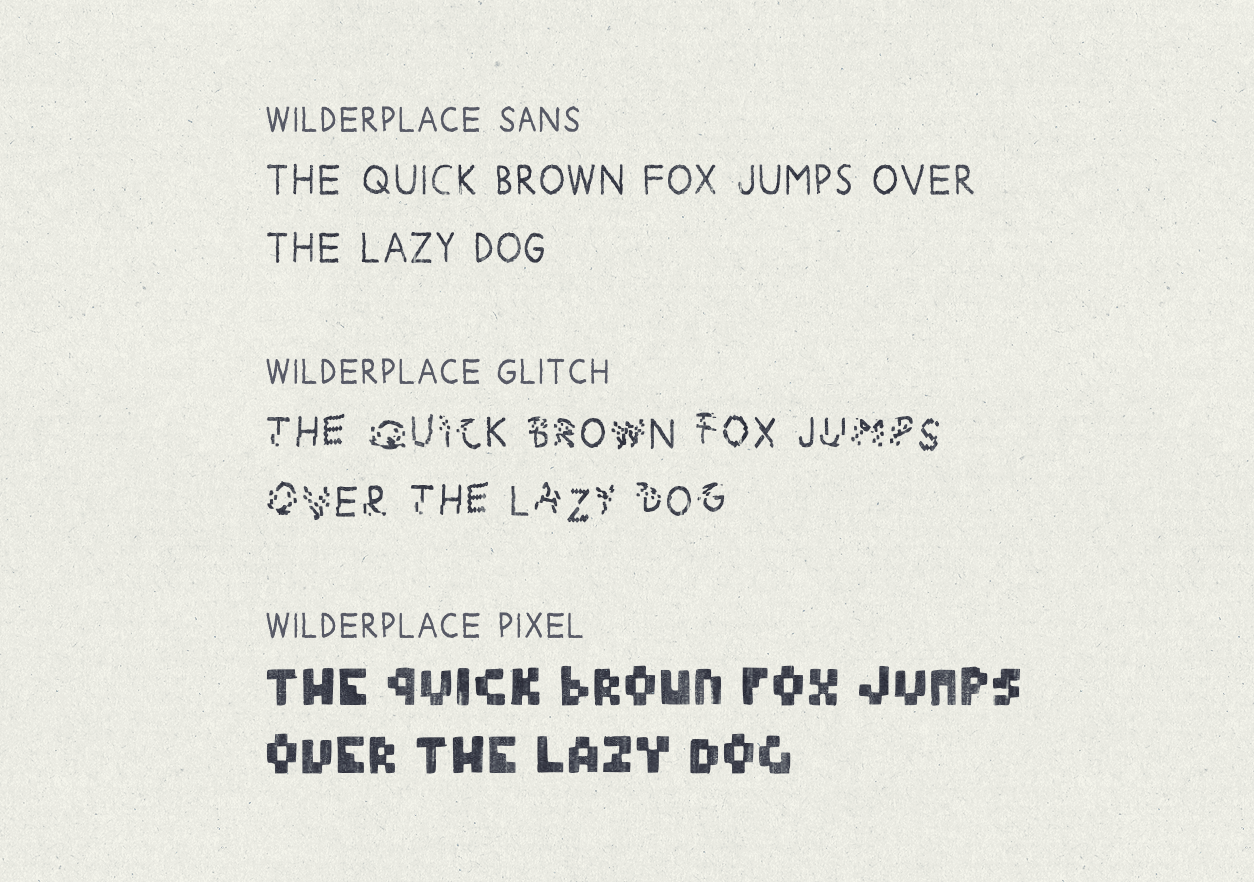 What's next?
Improve performance. My top priority now that I'm full time is to finish a few refactors that will make the game run efficiently across a wider range of devices.
Iterate on the game world and storytelling. Player feedback will guide ongoing improvements to puzzles and narrative beats. We also are only maybe 50-75% of the way through creating all the game's levels.
Finish top secret endgame mechanics. There is an event in wilderplace's story where the rules of the game change. I'm still working out the details here.
Fine tune the gameplay. We're still tweaking how some of the core systems in the game work, like movement, exiting and entering levels, and spell and NPC behaviors.
Redraw and finish artwork. I have a long list of things that need to be redrawn, and there are some assets I haven't even started yet. I'll be working through this list soon.
Expand the soundtrack. Our basic audio system is up and running, but we're planning to have different themes for different areas and moments in the game.
Expect more frequent updates and alpha releases from here on out.
---
👋 Thanks!
The best way to keep up with wilderplace is to join the discord.